About Us
With over 30 years of experience in the automotive industry, owner Steve Maas and his team bring a wealth of knowledge to the repairable used car business in Kalispell, MT, bringing the best vehicle deals to you. A couple of hours away from Missoula, this dealership has earned a reputation as a quality used auto dealer in the Repairable Automotive Industry and are a leading role model in Motor Vehicle Compliance.
Montana Auto Recyclers features an ever-changing selection of late model repairable cars. Montana Auto Recyclers is your source for Theft Recoveries, Collision Damaged, Storm, Flood, and Completed Repaired Vehicles whether you live in the Flathead Valley, North West Montana, Wisconsin, Minnesota, Illinois, or Tennessee. You can bank on the fact The Boss is very selective in choosing each rebuildable used car for their inventory. Direct insurance contacts, as well as, salvage repairable used car auctions throughout the country allows him to bring the best to you.
Montana Auto Recyclers provides an economical alternative to owning a newer used car or truck for a fraction of the retail cost. Whether your next purchase is a Buick or an Olds, a Chevy or Ford, a Dodge SUV, a Porsche or Mercedes Sports Car, a Honda or Pontiac, a Jeep or a Coupe, Van, or Sedan bookmark this site and you will soon find the perfect used auto for you at an unbelievable low price.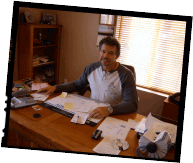 Behind this very successful, dependable used car dealership is an interesting story of a man at Montana Auto Recyclers, called "The Boss". The Boss started his business venture as a teenager buying, repairing, and then selling his used cars to friends. His first used car was a '62 Pontiac Grand Prix which had a bad motor. His first "real" job was pumping gas at the local gas station. Later he moved on to a Bike and Fix It shop where he stayed for 5 years. In the shop he learned if it could be created by hands it could be taken apart, repaired or parts replaced, and made to run like new again.
As an ambitious young man, besides working 40 hours a week, you would find The Boss buying, fixing salvage repairable used cars and trucks with his Uncle Doug in the garage, and and then selling them. Later this venture turned into a partnership. The most valuable aspect of his work experience was learning from those who have paved the way in used car sales. Boss kept a mental note of what business practices he liked with a used car dealership and those he did not. As a result, there is nothing about The Boss or Montana Auto Recyclers which would elude to be the stereo typical used car salesman or dealership. Montana Auto Recyclers has no sales people and pays no commission, passing the savings on to you. Therefore, you will often find your greatest savings in the way of purchasing a used car, truck, or motorcycle up to 4 to 5 years newer for the same budget spent elsewhere.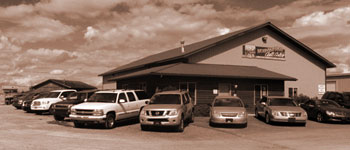 Montana Auto Recyclers began in Kalispell, Montana in 1999. Montana Auto Recyclers has sold over 1500 used cars to customers all across the United States and even in several foreign countries. Montana Auto Recyclers in Northwest Montana is the place to look for your next used car or truck for sale. Situated near Canada, Idaho, Washington, and Oregon makes this dealership location perfect for anyone serious about saving money on their auto purchases. The average used car sells for around $8000 and is on the car dealership's lot a mere 21 days.
Who really is the man behind Montana Auto Recyclers? The true measure of the life of a man, is best seen through the eyes of his children, friends, co-workers, and customers.
The Boss' son, Matt, remarked, "Dad is mechanically bent and naturally business minded. The Boss sees opportunities where others see difficulties."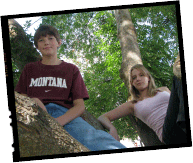 His daughter, Hailie, replied, "He always considers what other people's needs are and tries his best to make life easier for them. He treats everyone fair and makes the right decisions."
His youngest son, Zack, beamed with pride as he proclaimed, "Dad is good at working on stuff. He works hard and always takes the time to do a good job."
A friend, Vasiliy, not only worked for The Boss for awhile but remains one of his most frequent customers buying used cars. When asking Vasiliy why he keeps buying used wrecked salvage repairable cars and trucks from Montana Auto Recyclers he eagerly replied with a big grin, "Are you kidding? Boss is honest, loyal, dependable, and caring. Of all the vehicles that I have ever bought from him, and there has been a lot, they have been exactly how he said they would be. I trust him completely and refer everyone I know to Montana Auto Recyclers for their used car purchases." (Vasiliy even offered to give out his number so he could personally tell anyone who wanted a reference - You can trust The Boss.)
Every shop has their pride a joy. For this particular shop it is the rebirth of a 1969 Camaro. The love, care and attention to detail displays the fine craftsmanship of Montana Auto Recyclers's auto mechanic technicians. Check back for - The story of the Camaro - complete with pictures - coming soon!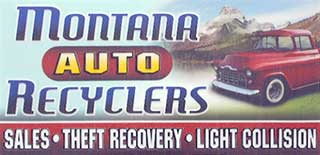 Montana Auto Recyclers


Used Cars • Salvage Repairable • Theft Recovery • Auto Sales